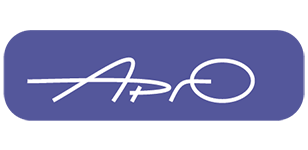 ARGO Civil Society Development Association is a nationwide association, uniting civil society organizations (CSOs) that provide services to public organizations and communities in Kazakhstan. ARGO registered in 2004, uniting CSO resource centers from throughout Kazakhstan. Each member also has its own NGO network, thus, official ARGO members have access to more than 80% of NGOs in Kazakhstan. For the past 10 years, ARGO has been developing civil society in Kazakhstan, and expanded into Central Asia, post-Soviet states and recently into South Asia.
Mission
ARGO is a nonprofit organization, planning and administering national, regional and international socio-economic development programs. Priority regions for ARGO are Central Asia, CIS countries and South Asia.
ARGO employs innovative methods of civil society development. The Association has rendered more than 30,000 institutional development services, including trainings, consultations, round tables, monitoring, evaluation, and resource centers services in the regions of Kazakhstan, Central Asia and the CIS countries.
For the first time in the Republic of Kazakhstan, ARGO prepared a National Report titled "NGO and the State: Following the Effective Partnership Course".
ARGO and Association members strive to build relationships with state structures for open communication, interaction and transparency. ARGO conducts training for local government officials, educating them in advantages of working with civil society.
ARGO interacts successfully with businesses, helping major companies plan and implement socially focused projects and programs.
A testament to ARGO's successful activity has been its recognition by state structures of Kazakhstan on all levels, as well as by international and foreign organizations working in Kazakhstan.
ARGO is a member of the Advisory Board under the Ministry of Foreign Affairs of the Republic of Kazakhstan, and is also a member of working groups and public councils under the Government and Parliament of the Republic of Kazakhstan and other government agencies.
ARGO leaders have won national and industry awards, which also contributes to recognition of the Association's activity.
For the first time in Kazakhstan, ARGO implemented 25 pilot projects under the rubric of "Social Enterprises Development." ARGO carries out research, expert and analytical activity in the area of civil society development.
Website: argonet.org