The Program provides grant funding for projects supporting biodiversity in the Central Asian region. The Program is coordinated by WWF and funded by the Critical Ecosystem Partnership Fund (CEPF). The Critical Ecosystem Partnership Fund (CEPF) was founded in 2000 to take on this challenge by empowering civil society in developing countries and transitional economies to protect the world's biodiversity hotspots, which are some of Earth's most biologically rich yet threatened terrestrial ecosystems.
The Mountains of Central Asia biodiversity Hotspot is formed by two massive Asian mountain ranges— the Pamir and Tien-Shan, and comprises of seven countries: nearly the entire territories of Kyrgyzstan and Tajikistan, south-eastern Kazakhstan, eastern Uzbekistan, western China, north-eastern Afghanistan, and a small part of eastern Turkmenistan.
The Hotspot territory is rich in biodiversity, with many endemic plant, bird, reptile, amphibian, and fish species.
The Critical Ecosystem Partnership Fund believes that grantmaking to local civil society organizations allows for conservation of Key Biodiveristy Areas in the Hotspot, and build long-term local conservation leadership and nurture sustainable development.
WWF: The organizer of the program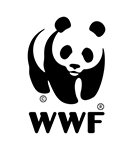 The world wildlife Fund (WWF) is one of the largest independent international environmental organizations with about 5 million permanent supporters and operating in more than 100 countries.
WWF's mission is to prevent the growing degradation of the planet's natural environment and achieve harmony between man and nature. The main goal is to preserve the earth's biological diversity.
More than half of our global budget is made up of donations from individuals we call WWF supporters. There are more and more WWF supporters every year, and we invite everyone to join this good and truly important cause — to help preserve nature.
(more details)
ARGO: Partner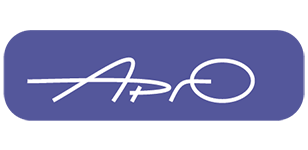 ARGO Civil Society Development Association is a nationwide association, uniting civil society organizations (CSOs) that provide services to public organizations and communities in Kazakhstan. ARGO registered in 2004, uniting CSO resource centers from throughout Kazakhstan. Each member also has its own NGO network, thus, official ARGO members have access to more than 80% of NGOs in Kazakhstan. For the past 10 years, ARGO has been developing civil society in Kazakhstan, and expanded into Central Asia, post-Soviet states and recently into South Asia.
(more details)
CEPF: Program financing


Biodiversity — the rich array of life on Earth — is fundamental to human survival, but under tremendous and growing threat. The Critical Ecosystem Partnership Fund (CEPF) was founded in 2000 to address this challenge by empowering civil society in developing countries and transitional economies to protect the world's biodiversity hotspots, which are some of Earth's most biologically rich yet threatened terrestrial ecosystems.
(more details)